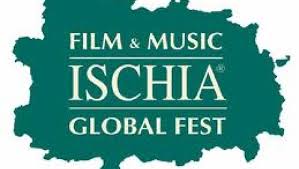 Ischia Global Fest Recap
As the weekend has come to a close, so has the 13th Annual Ischia Global Film & Music Fest. This highly anticipated event takes place during the peak of summer starting July 11th and runs for one week until July 19th. During this week, Ischia becomes sprinkled with gold as some of the industries greatest talents populate the island. Stars such as Antonio Banderas, Helen Mirren, Taylor Hackford, Matteo Garrone, Jimmy Kimmel and Cheryl Boone Isaacs are just a handful of guests that have been seen this past week. With local venues showing gratitude in housing the festival, many of them have contributed in holding private screenings spread throughout town. The screenings are free entry and on a first come first serve basis for any interested film enthusiasts.
However, critics raved about the film chosen to set off the week with an invitation only screening of Boulevard by Dito Montiel, held at the beautiful Albergo della Regina Isabella Hotel (which can be reached by private boat transfers directly from the main land or the islands of Capri or Napoli) Attendees arrived dressed to the nines and promptly on time as they did not want to miss a minute of Robin Williams in his final film. Williams plays a married bank employee whose encounter with a young hustler forces him to face his repressed homosexuality. The film was first screened at Sundance Film Festival in 2014 and has been released in the U.S. July 10, 2015 right before the opening of the festival."We are proud to inaugurate the festival with a long-awaited work," announced the festival's director Pascal Vicedomini. "The first trailer of this movie — recently launched on the web — has touched the hearts of millions of fans who will soon commemorate the first anniversary of Williams' passing on August 11." Other critically reviewed pieces have made their way to Ischia, making this particular festival one unforgettable week.
Now the question still remains, how has this festival affected the future of the Italian entertainment industry? "Italy is one of the great film and television centers of the world," quoted and noted by Netlix chief content officer, Ted Sarandos. Sarandos was seen here during an event, networking with Italy's talent and industry key players. Italy is one of the last countries to hop on board with the "on-demand" movie movement as well as internet streaming. Sarandos believes that this should change. With its popularity showing a promising rise in product needs in the European countries of France and Germany, Italy will be sure to follow this trend."Next year we will spend $5 billion a year on content globally," he said. "We are on track to spend about 20 percent of that on original productions, and those productions are being made everywhere in the world. Today we are in production in 17 countries," Sarandos said. Talks about funding its own italian based series will surely draw traffic to the site. Stay tuned with news on the site and series this coming October.
Ischia Charter Boats has been working with the Global Fest administrators to provide boat transportation and tours on Capri, Ischia, Positano, Amalfi and Napoli during the run of the festival for guests and public attendees. For inquiries during the 2016 festival on boat rentals please feel free to contact us at info@ischiacharterboat.com or visit www.ischiacharterboat.it.
https://www.youtube.com/watch?v=ftEEwia5Nxw