Events
From late april to the end of the summer, the island comes to life from an artistic and cultural point of view. Concerts are organized almost every evening in the squares or the splendid villas built by Tiberius, as well as painting and sculpture exhibitions, plays and dance performances. Our Capri Guide proposes a selection of unmissable events should you find yourself on the island or nearby.
Throughout the summer season it is best to book your hotel on Capri plenty of time in advance. This incredible island is a destination that attracts turist of all nationalities! Ischia charter boat can provide private transfers from napoli to capri or anywhere from the main land to the island for these events ! We do provide a 24h service with boat transfers! You can always send us an email on our web site www.ischiacharterboat.it .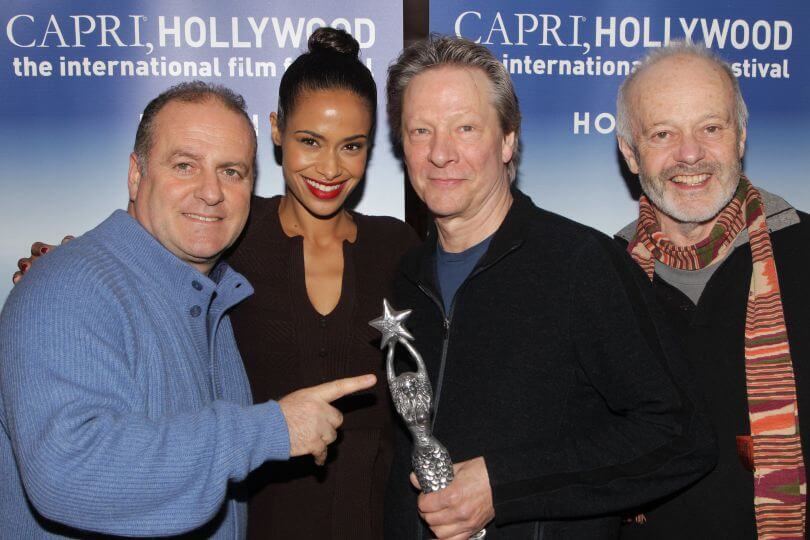 Festival of Sant'Antonio – July 4th
On July 4th every year, the patron saint of the town of Anacapri is celebrated with a large rustic festival.
Festival of San Costantino – July 30th
On July 30th every year, the patron saint of the town of Capri, San Costantino, is celebrated.
International Folklore Festival - August
During the 1st week of August, Anacapri plays host to a range of events in its squares, featuring musical bands and folk dance companies.
Settembrata Anacaprese - September
A large rustic festival for celebrating the grape harvest: 10 days of celebration dedicated to the island's typical produce, including shows, competitions and games.
Capri Film Festival - December
Every December since 1991, Capri has hosted an international festival dedicated to the cinema. The event attracts Italian artistes, Hollywood stars and independent filmmakers keen to present their works in this exclusive location.
PORTUGUES TRANSLATION :
Eventos
A partir de abril ate o fim do verão , a ilha ganha vida a partir de um ponto de vista artístico e cultural. Os concertos são organizados quase todas as noites nas praças ou nas villas esplêndidos construídas por Tibério , bem como de pintura e escultura exposições , peças de teatro e espetáculos de dança . Nosso Guia Capri propõe uma seleção de eventos imperdíveis que você deve encontrar-se na ilha ou nas proximidades.
Durante toda a temporada de verão , é melhor reservar o seu hotel em Capri bastante tempo de antecedência. Esta ilha é um destino incrível que atrai turista de todas as nacionalidades ! Ischia charter boat pode fornecer transferências privadas de napoli para capri ou em qualquer lugar da terra principal para a ilha para esses eventos ! Nós fornecemos um serviço de 24h com traslados de barco ! Você pode sempre enviar-nos um e-mail em nosso web site www.ischiacharterboat.it
Festival de Sant'Antonio - 04 de julho
No dia 4 de julho de cada ano , o santo padroeiro da cidade de
Anacapri é comemorado com uma grande festa rústica.
Festival de San Costantino - 30 de julho
Em 30 de julho de cada ano, o santo padroeiro da cidade de Capri, San Costantino , é comemorado .
Festival Internacional de Folclore - agosto
Durante a primeira semana de agosto , Anacapri de palco para uma série de eventos em seus quadrados , com bandas musicais e companhias de dança folclórica.
Settembrata Anacaprese - Setembro
Um grande festival rústica para comemorar a colheita da uva : 10 dias de celebração dedicados a produtos típicos da ilha, incluindo shows, concursos e jogos .
Capri Film Festival - Dezembro
Todo mês de dezembro desde 1991, Capri já sediou um festival internacional dedicado ao cinema . O evento atrai artistas italianos, estrelas de Hollywood e cineastas independentes interessados ​​em apresentar seus trabalhos neste local exclusivo .