As I've spent my time here in Italy, I've taken some notice to certain traditions and celebrations that are cherished throughout the community. One thing I seem to love about the Italian culture is that lack of shame when it comes to celebrating their heritage. Whenever there is a holiday here there will for sure be vast amounts of food, wine and loud fireworks to make the celebration  a proper one. I cant forget to mention the gatherings of people because August is the busiest time of year here. When you stroll down the busy streets all you can see for miles are bobbing heads, dipping in and out of stores looking for last minute gifts and bites to share with family and friends. Most of the time, when you think of large crowds, the best idea is to stray away especially when your looking for a relaxing get away. But I think the best thing about my experience here is getting the chance to be part of something as if you were one of the family members all along. Recently we celebrated Farragosto on August 15th, while Festa d'Sant' Alessandro is right around the corner.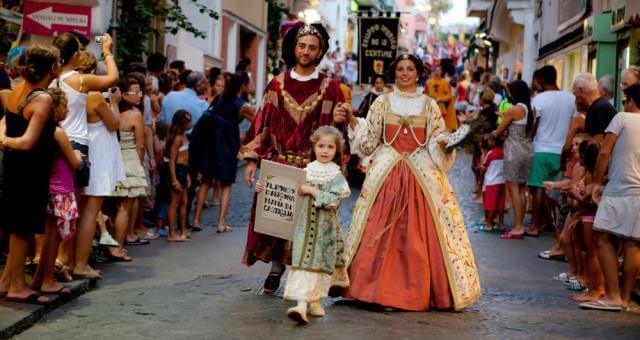 The name translates to the Feast of Saint Alexander and is celebrated on August 26th. The tradition began in 1981 located in Ischia Porto in the village of St. Alexander. The intention of this holiday was to restore faith in the community by restructuring a small church and preserving its original ancient architecture. To get the towns attention, locals put together a parade, representing the story of the history of Ischia where participants dress in period clothing and march from one side of the town to the other. The clothing is a representation of various dynasties, armies and cultures living on the island at any period of time descending in chronological order.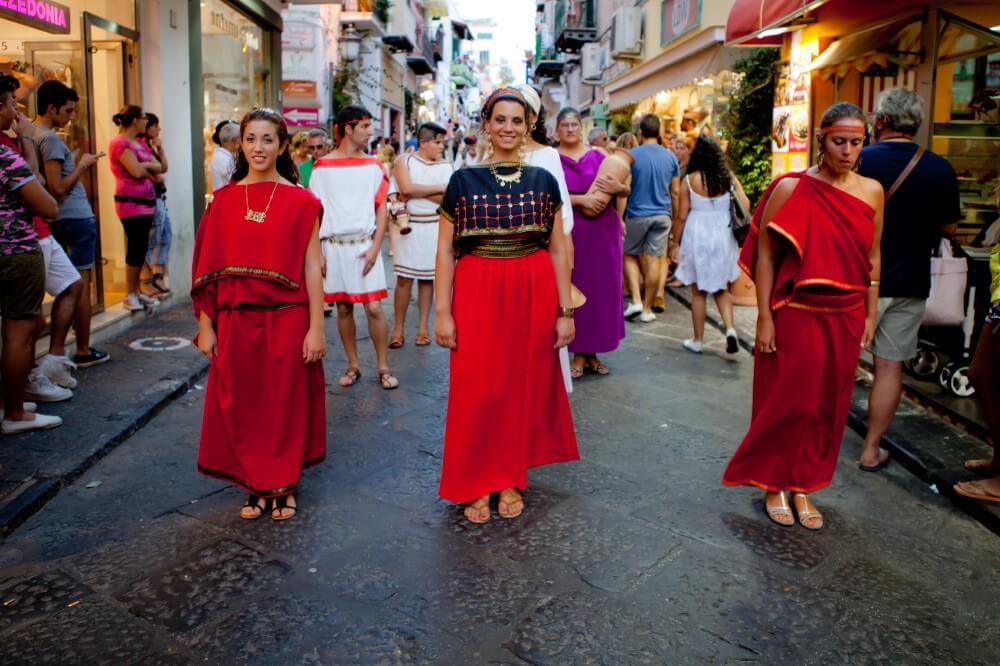 This year the event begins at the bottom of Castello Aragonese continuing along Via L. Mazzella, Via A. Sogliuzzo, Via F. Sogliuzzo, Corso Vittoria Colonna, Via Roma and Via Iasolino, ending at the church of Sant'Alessandro. At the end of the parade everyone meets in the square to share traditional foods and local wine which is essentially what everyone who attends the event really looks forward to.

If your not feeling up to participating in the parade because of the weather, you can reach Ischia Ponte where it starts or the church where it ends by boat. You can spend your evening on private boat tour and feast at the end with the masses for the best of both worlds.If you arent staying here on the island but would like to take part in the festivities you can book boat transfers from Capri, Positano, Amalfi, Procida and Naples for a same day travel.