Take a boat trip to Capri!

Have you ever dreamt about an excursion to Capri? Passing through the Faraglioni with a boat or booking a table at a fashionable restaurant is no longer a dream. We can help you make your holiday on the Blue Island come true.
"The Blue Island" is one of the most charming places in the Mediterranean Sea ... and, perhaps, in the whole world. This is the main reason that you should not miss a trip to Capri!
Think about renting a private boat and sailing there, sighting the island on the horizon, and then visiting the Faraglioni and the Grotta Azzurra. Or maybe landing at Marina Grande and having your table booked at one of the best restaurants with a fantastic sea view.

Things to do in Capri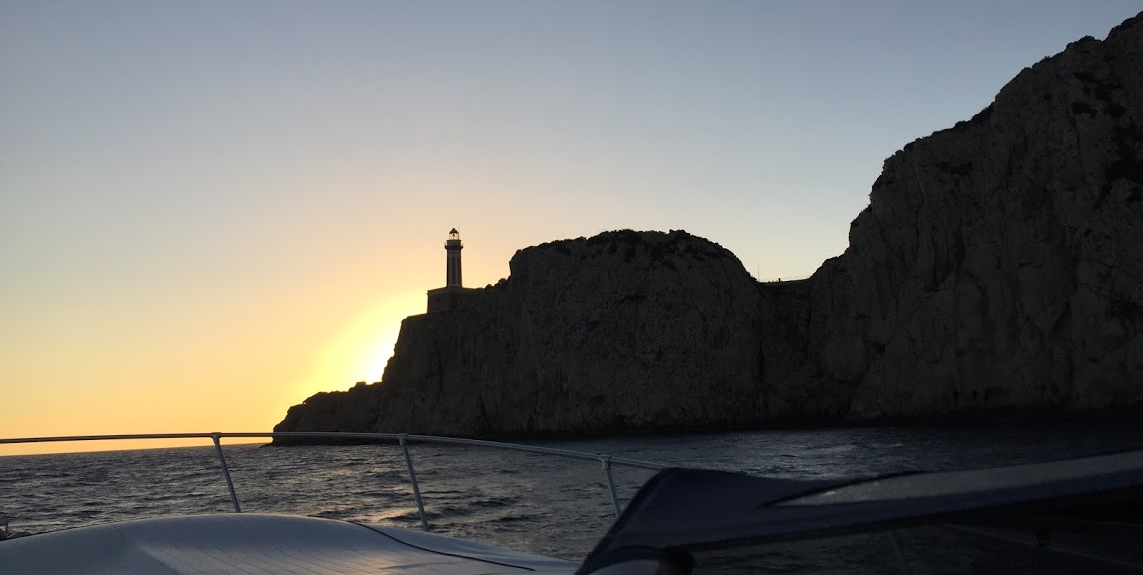 As you may imagine, there are many exciting things to do in Capri. Whether you prefer discovering natural beauty or tasting the social life of the island, it will offer a lot of choices.
That is the reason we help our customers to organize their holidays in Capri. For example, we can suggest the best hotels and book restaurants for an unforgettable lunch or dinner. Moreover, our crew is available to take you to restaurants that you can only reach by boat!
Nature and Nightlife: The Essence of Capri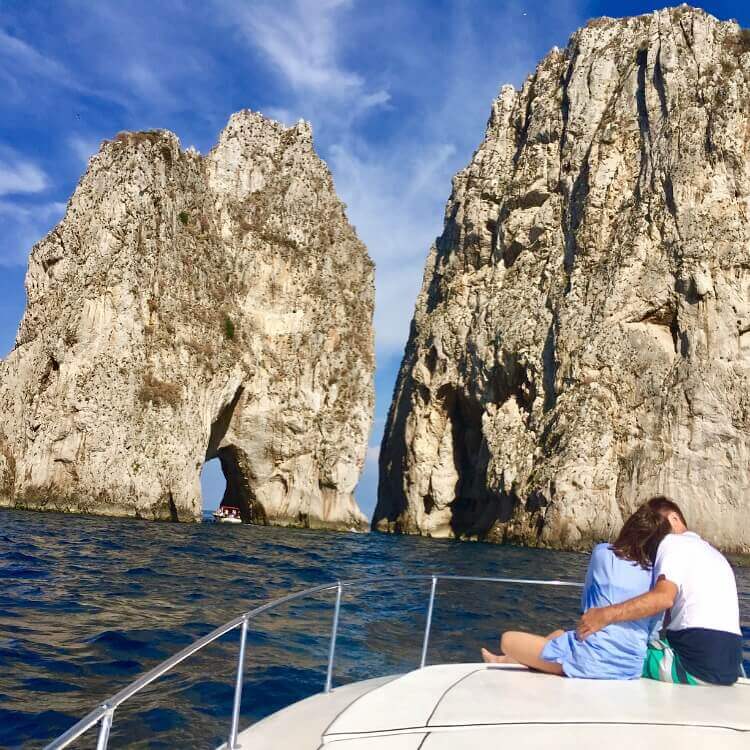 There are two sides of Capri that you should not miss: nature and nightlife. The first will bring to your eyes dramatic landscapes and lavish gardens. In particular, with our private boats, you will be able to:
pass through the stone archway of the Faraglioni;

visit the spectacular caves, such as the Grotta Azzurra, with its enchanting turquoise reflections.
The latter will take you to the most famous beach clubs of the Mediterranean Sea. Have you ever heard about La Fontelina, Il Faro, Luigi ai Faraglioni or Torre Saracena?
Book your Capri boat tour with Ischia Charter
Choose our day tours of Capri to discover the Blue Island. Our full service includes a skippered private boat rental, and you can choose your favorite places to explore or ask our crew to organize your excursion. We are also available to set up:
private transfers from Naples Airport to Capri, directly to your hotel;

a table in the best restaurants of Capri;

day excursions from Ischia to Capri, Amalfi, Positano, Sorrento, etc. with open water stops for swimming and snorkeling.
For any further information needed, drop us a line!