The best luxury hotels in Ischia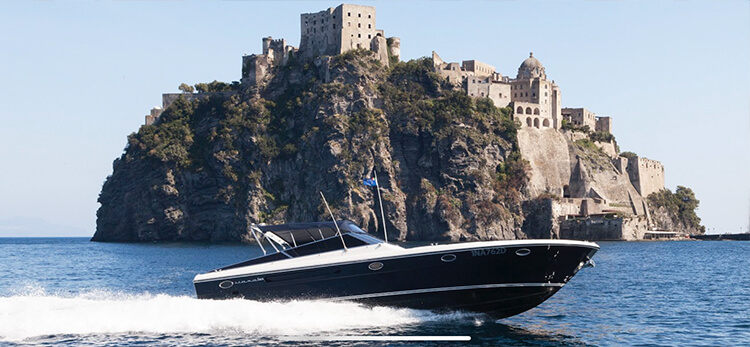 Which are the best places to spend your holidays in Ischia? Here are our tips for the summer!
Which are the best hotels in Ischia? The answer is not so simple. Every year we meet hundreds of travellers from all over the world, and two things struck all of them: the incredible beauty of the island and the warmth of hospitality. With these two elements together, the hotels on the so-called Green Island offer dream stays for all tastes.
This summer will be great. You might meet Uma Thurman on vacation to enjoy the Mediterranean sun or run into the movie set of My brilliant friend (the filming of the second season has just ended and many, among tourists and islanders, have acted as extras).
And don't forget the magic of breathtaking views, crystal clear sea, and hospitality that has no equal. Our island, in a nutshell, is a corner of paradise that happened by mistake on earth and, for this, we want to recommend the best Ischia hotels to spend an unforgettable holiday.
We, at Ischia Charter, do not only deal with boat transfers—we want you to live your dream here in Ischia. So, here are some suggestions:
Hotel Mezzatorre
Between Forio and Lacco Ameno, Mezzatorre is a charming place, a 5-star luxury hotel with a descent that leads directly to the sea. It is surrounded by a vast park, including an ancient tower that is part of the complex. Here, you can find dream rooms and suites that overlook the Mediterranean for an unforgettable vacation. Moreover, the thermal waters of Ischia await you in the private spa for a wellness holiday, and Chef Giuseppe Dabundo awaits you with his favourite dishes to be enjoyed with wines from the hotel's cellar. We organize private transfers from Naples to Mezzatorre, taking you directly by boat to the hotel's private berth, and boat excursions to and from the hotel, as well!
Hotel Regina Isabella
Regina Isabella is a 5-star luxury hotel overlooking a bay and surrounded by a pine forest. It is the realm of exclusivity with personalized services and is renowned for its spa, where you can find treatments such as massages, fitness programs and much more. Inside, there are three restaurants run by the star chef Pasquale Palamaro and many bars, as well. Here, you can enjoy a selection of the best exclusive wines from Italian and international wineries while overlooking the sea. There is also a private concierge service: Raffaele's advice will allow you to experience the island uniquely. Of course, we provide transfer service by boat from Naples airport or train station to the Hotel Regina Isabella with a private boat and car with driver.
San Montano Resort
Last but not least is the San Montano Resort in Lacco Ameno. Again, we are talking about a real luxury experience on the island of Ischia, where modern hospitality and the warmth of tradition come together. You will fall in love with the restaurants La Veranda, O'Pignattello, Franco's Fine and the two bars, all united by the culinary culture of Ischia. Here, you will enjoy delicacies at any time of day until late evening. Moreover, the hotel is immersed in breathtaking views. It's impossible to miss a dip in its pools, enjoy private beaches or spend relaxing hours in the exclusive Ocean Blue Spa.
Don't forget to call us to organize your trip to Ischia. With our private boat rental service, you could discover views of the Green Island that you would never have imagined, such as beaches reachable only by sea, panoramic restaurants and suggestive landscapes. We are waiting for you!